STREET SPORTS HALL : Berlin, Winter 2012/2013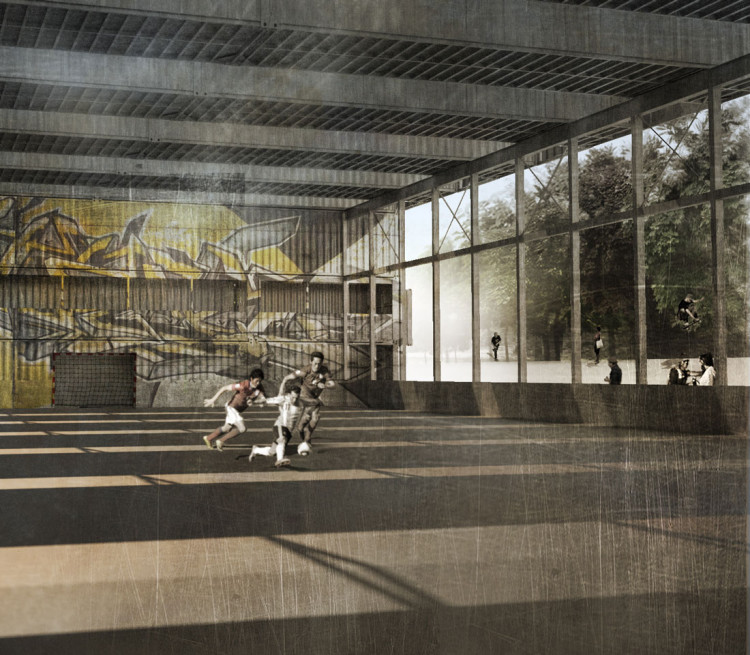 This Street Sports Hall concept was developed on the basis of the events hall module for an investor who is passionate about sports. The aim is to demonstrate the possibility of using sea containers for street sports halls, especially for Footsal. An old train station area in Lichtenberg, Berlin, was thus brought back to life.
The big halls have a surface area of approx. 1000m2, the small ones approx. 420m². This design is ideal for temporary sports events.