SPRINGER X-MAS PARTY, ARENA BERLIN, 2014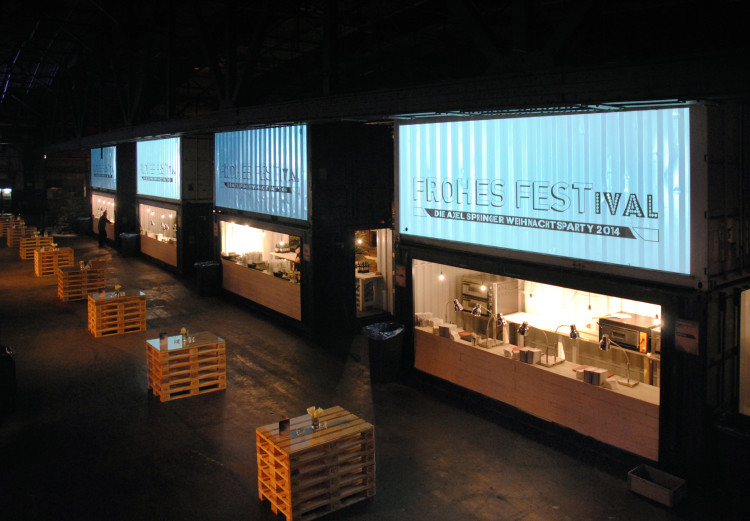 This festival concept was developed and realised in collaboration with the young agency Agentur 26zehn from Berlin. The big concert hall Arena in Berlin was designed in such a way as to create different zones with different qualities.
A reception area, Christmas Market, big stage as well as catering and bar area were part of the project. Our container modules made the realisation of these specifications very easy to achieve.
A bar container and catering container divided the room; an additional lounge container building provided another lookout on the event. The 4500 workers of des Springer Company celebrated joyously until the early morning hours. All the containers used originated from the container site D.O.C.K.