COMPETITION: PENANG ARTS DISTRICT, MALAYSIA, 2016 (2ND PRICE)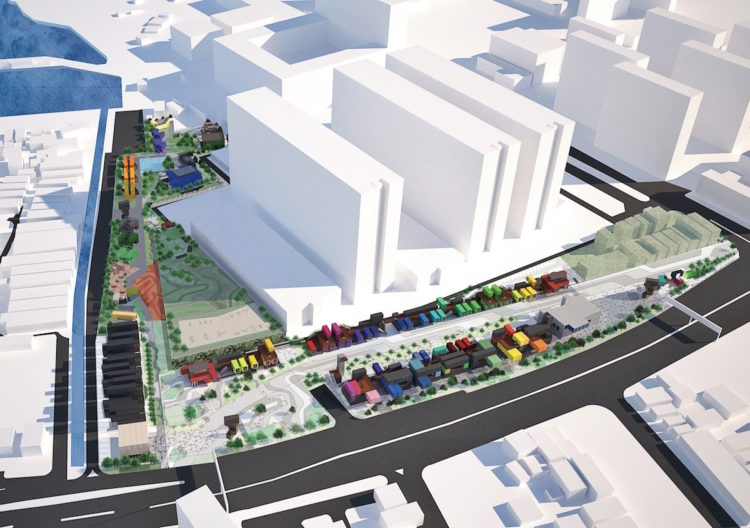 The Penang Development Corporation (PDC), a state-owned Development Corporation, intended to develop an Arts District in George Town, Penang (Malaysia). PDC invited proposals for the development which would be home for the arts and creative businesses in Penang. The concept from Artdepartment Berlin / 2x20ft took the 2nd place.
The Penang State Government had envisioned Penang Arts District (PAD) to be the creative hub of Penang's contemporary arts and culture, as an initiative to catalyse the economic growth of the creative industry in Penang.
Situated at a site area of 9.2 acres, the arts district ought to consist of an innovatively designed cluster of containers that are affordable, efficient and environmentally friendly. With a gross floor area of 80,000 square feet, PAD is set to be the largest container city in the world, housing galleries, art spaces, studios, workshops, artisanal retail stores, premium outlets and much more to support the thriving creative industry in Penang.