NATUROFLOOR SHOWROOM CONTAINER, SWISSBAU FAIR, BASEL 2015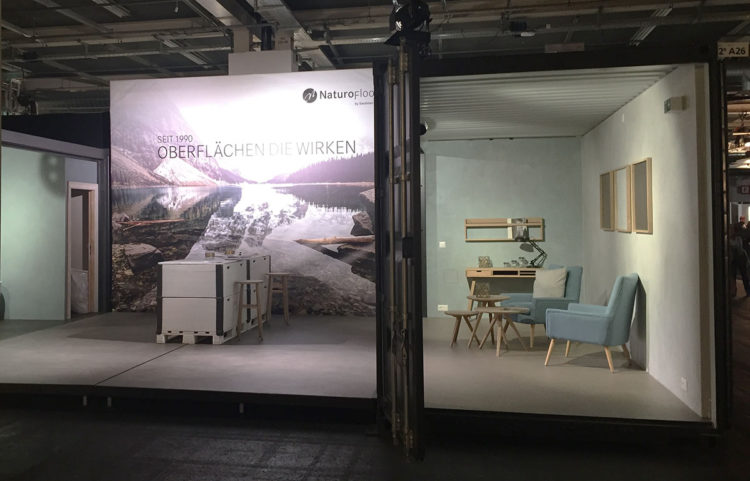 Swiss company Naturofloor, who specialize in high-quality handcrafted surface coverings made entirely of mineral materials, needed a showroom booth for the Swissbau Fair in Basel.
As they required a large surface to showcase their products, two containers joint by large flaps allowed for the presentation of their range of materials for interiors, living spaces, bathrooms and furniture.
The container travelled to various fairs around Germany.