BAR CONTAINER "BLACK EDITION", STREET FOOD CONVENTION 2015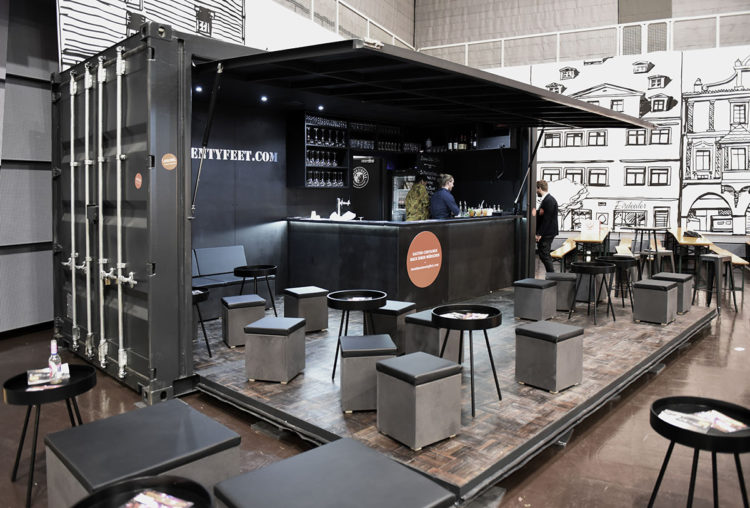 The 20ft BAR CONTAINER "BLACK EDITION" was presented at the "Street Food Convention" in Nuremberg.
The prototype container has two electric winch operated flaps, with the upper functioning as a sheltering eve and the much larger lower one unfolding into a generous deck area where visitors can enjoy classy cocktails and snacks.
The fully equipped bar includes a beverage dispenser with integrated cooling, an ice machine, and further refrigeration appliances, alongside integrated storage space and a special tap for draught beer, making it the perfect "plug and play" container.
Size: 28m² (6m² bar surface + 8m² seating area + 14m² terrace seating area)