M.O.D. DENIM CONTAINER, PANORAMA FASHION FAIR BERLIN 2016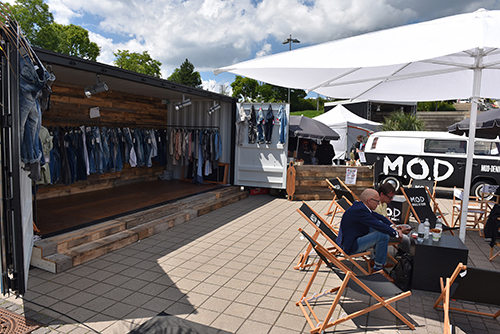 We were commissioned to design and build a container booth for "M.O.D – Miracle of Denim" by Monopol – a successful and innovative international unisex jeans and fashion label, which produces significant casual looks with unusual designs – for the Panorama Berlin Fashion Fair in the summer of 2016.
The open side container served as a "walk in closet" and fitted nicely with the laidback surroundings at the very entrance of the fair. In the future the container booth will be used as a pop-up shop.