CVJM CHILDREN'S AND YOUTH CENTRE, DÜSSELDORF 2015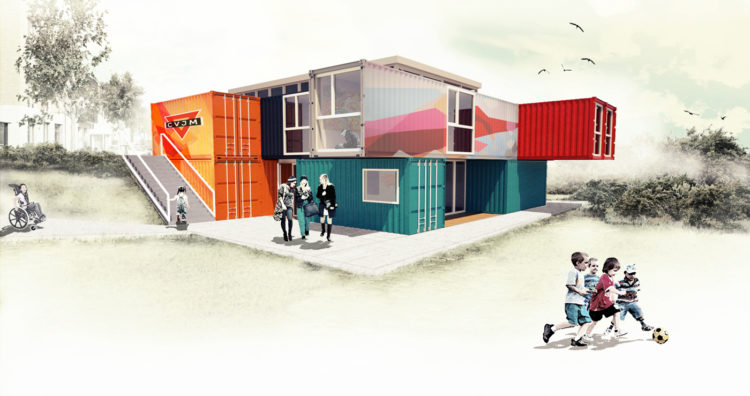 The children's and youth center consists of ten 20ft, two 30ft and five 40ft high cube containers.
Via an outside staircase or a ramp, the visitor reaches the entrance area, which is defined between a 30ft and a 20ft high cube container. From there you enter into the multifunctional hall with a stage and the access, which leads to a covered terrace with a view of the garden. Adjacent to the entrance area is the cloakroom and sanitary facilities.
The open hall with an insight into the other rooms, as well as the skylights for natural lighting, provide an ideal overview for the supervisors. Accessible from the hall, there is a spacious kitchen for small cooking groups with access to the garden. The first floor and the gallery are accessed by an internal staircase. Next to the gallery are further group and seminar rooms, of which the employees have access to the office. There is also a creative room with a games corner and a barrier-free entrance.