BMW ROADSHOW POPUP STORE, MALAYSIA, 2015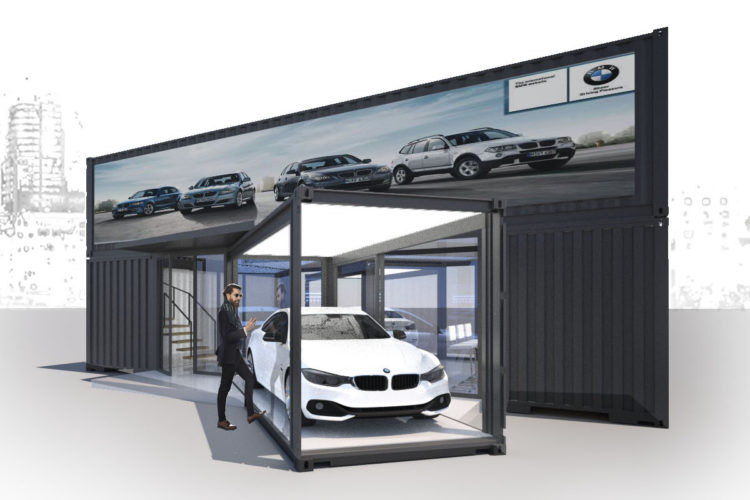 The project committee of BMW Malaysia required the design of a mobile container building for the exhibition of a BMW vehicle at various car dealerships in the region.
The two-storey pop-up store consists of four 20ft containers on the ground floor and two 40ft containers on the upper floor.
The containers protruding diagonally from the showroom form the exhibition area for the vehicles. A reception and a bar complete the room.
On the upper floor, next to a lounge and an office, there is a media room for further product presentations.