BMW BRANDING EVENT / DEALERS, MALAYSIA 2015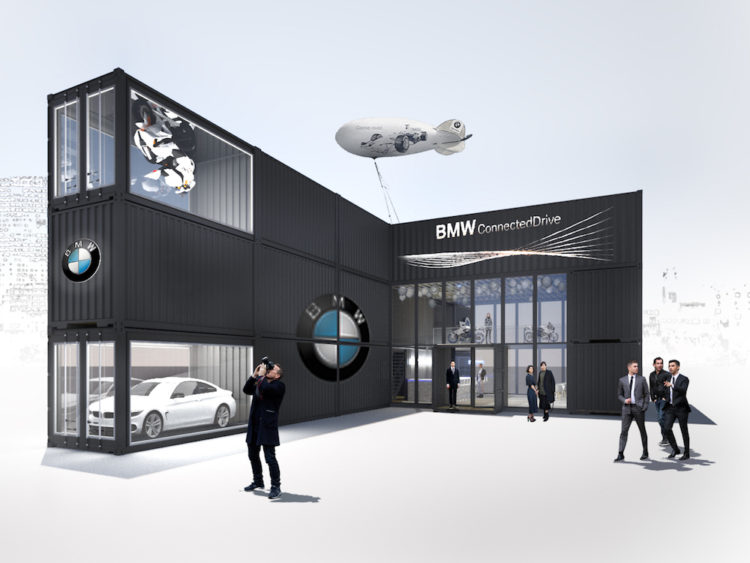 The project committee of BMW Malaysia required the design of a multi-storey container building for the annual BMW branding event for BMW dealers in Malaysia.
This special container event building consists of 26 shipping containers and has three floors.
In the open entrance area of the ground floor is the music zone with lounge and bar. Next to it, there is the kid's zone, as well as the reception and a merchandise area. In addition to the sanitary facilities and a car showroom, you will also find the car diagnostic zone.
On the first floor, another lounge and an exhibition space are connected by an open aisle. The bridge also serves as an exhibition space for motorbikes.
The main exhibition with media and office spaces, as well as two other showrooms and exhibition containers, is located on the second floor.
The concept for this exceptional event building has a total usable area of over 460m2.