CONTAINER PADDOCK CONCEPT, NÜRBURGRING 2016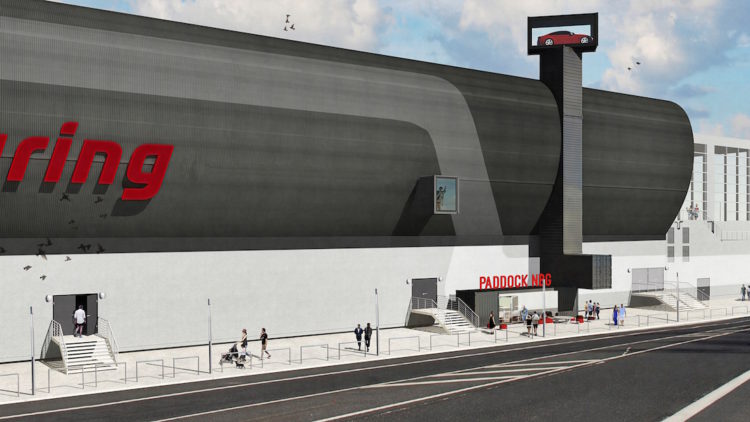 On behalf of the company Meilenwerk a container event workshop for the ring arena in Nürburg was designed. The hall in the center of the Nürburgring race track should become a meeting place for lovers of classy sports cars and vintage cars.
The entire container facility consists of a workshop area, a driver's and lounge area, a visitor area, parking spaces for the vehicles and private lounges.
The concept includes the mobile storage of racing cars as well as the exhibition of vehicle classics in glass garages where they can be viewed by the visitors at any time and the holders always have access to it.