FLAP CONTAINER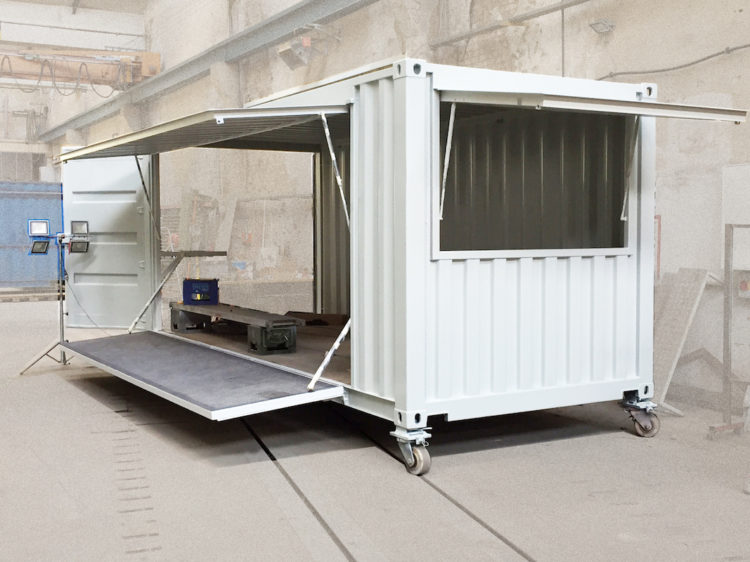 The FLAP CONTAINER has an upwards and a downwards opening flap, as well as at its front side an upwardly opening hatch.
A gas pressure mechanism is used to open and close the top flap, as well as the side hatch. For the lower flap, both a gas tension spring and a cable crank mechanism can be used.
While the lower flap serves as a podium, the upper flap provides useful rain protection. The side hatch is ideally suited as a covered pass-through.
Whether for promotion, as a bar, office or sales area, there are virtually no limits to the diversity of use. The advantages of the 20ft standard container – stability, cargo utilization, flexibility, weather resistance and durability – are convincing.
The FLAP CONTAINER can be inspected at our workshop near Berlin. Please make an appointment by phone at 030-61789220 or by email at info@2x20ft.com.