LED SCREEN CONTAINER TOWER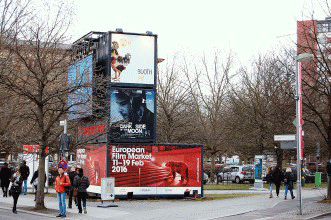 A 20ft container tower with advertising space and large LED screens.
Numerous smaller LED screens, mounted on a 3-4 container high tower, make a widely visible, vivid surface.
The tower was last erected at the Berlin city center near Martin Gropius Bau and was an important advertising medium for the European Film Festival "Berlinale".
The LED SCREEN CONTAINER TOWER has a valid test book for up to four stacked 20ft containers and can be used immediately.