CONTAINER POOL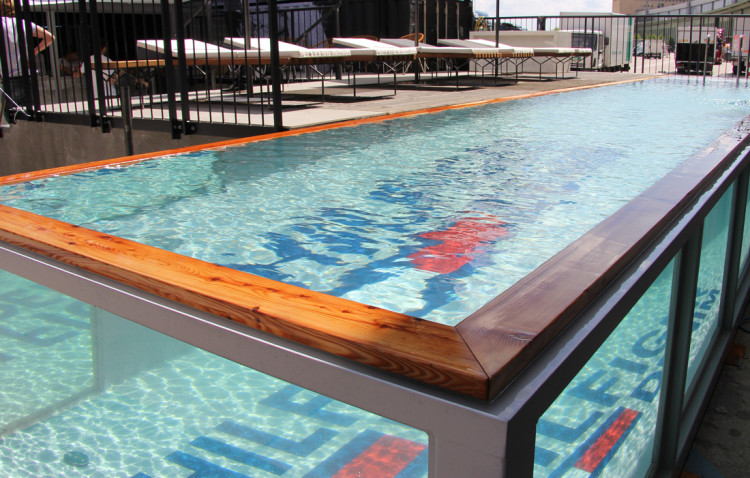 The "special feature " for your event or your garden. The container pool is a completely new design in terms of looks and construction, following the exact dimensions of a 40ft container (1.20m (h) x 2.44m (w) x 12.12m (l)).
A special feature is the generous use of glass windows on the sides and on one end face. Underwater lights illuminate the pool at night for a brilliant appearance.
Space for the necessary technical equipment is located in the rear part of the pool, beneath the deck with stairs and is accessible through lockable steel doors. For public events, a deck with stairs and a railing around the platform are required. These can be supplied by us. The water depth is approx. 1,0m. The weight of the pool is 5.5t empty, 32.5t filled.
For more information: